MUSIC and HANDMADE MUSICAL INSTRUMENTS
Lorena Babcock Moore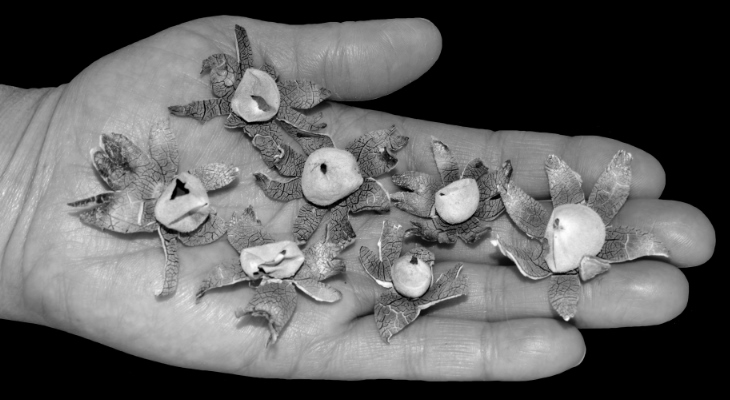 MAY 2016: A Handful of Earthstars: "Lost Water, Iron Wind"
Digital album of acoustic instrumental music:
Fretless banjo and night bird calls, handmade iron bells and flutes, drumming on hollow oak trees and abandoned steel water tanks,
and a field recording of the whirling rhythms of an abandoned windmill.
EARTHSTARS are puffball fungi.
Photo is Astraeus hygrometricus, the Water Measurer. The drawing on the album cover is Geastrum coronatum, the Crowned Earthstar.
The other drawings on the album cover are " Desert Cottonwood Dancer" (holding one of my forged iron bells) and "Stick House, a shelter made from cottonwood branches.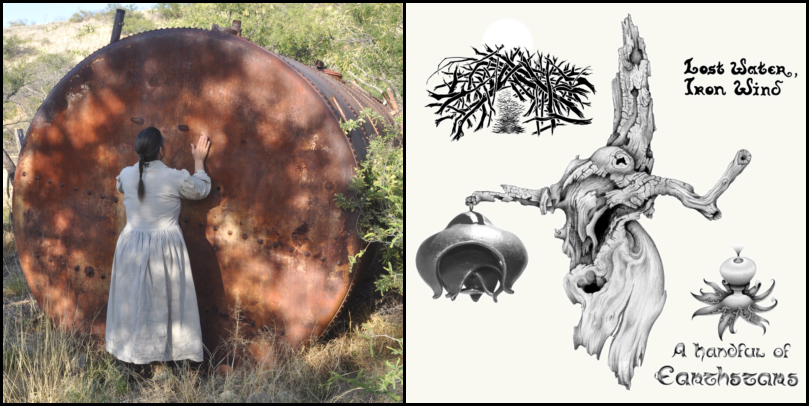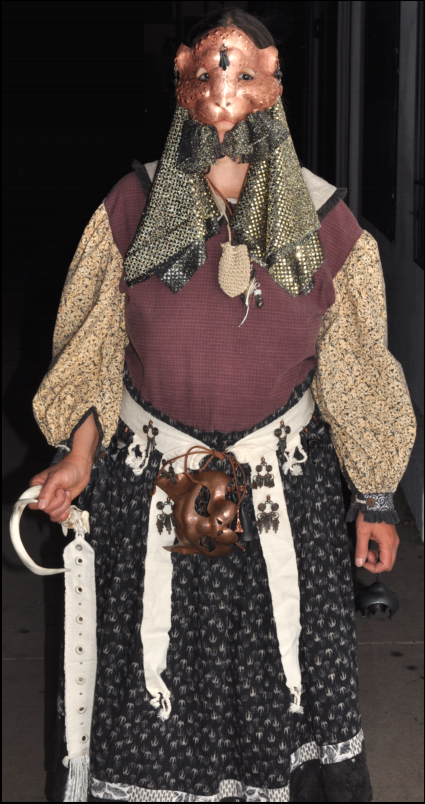 Tucson All Souls Procession, 2009.
FORGED IRON BELLS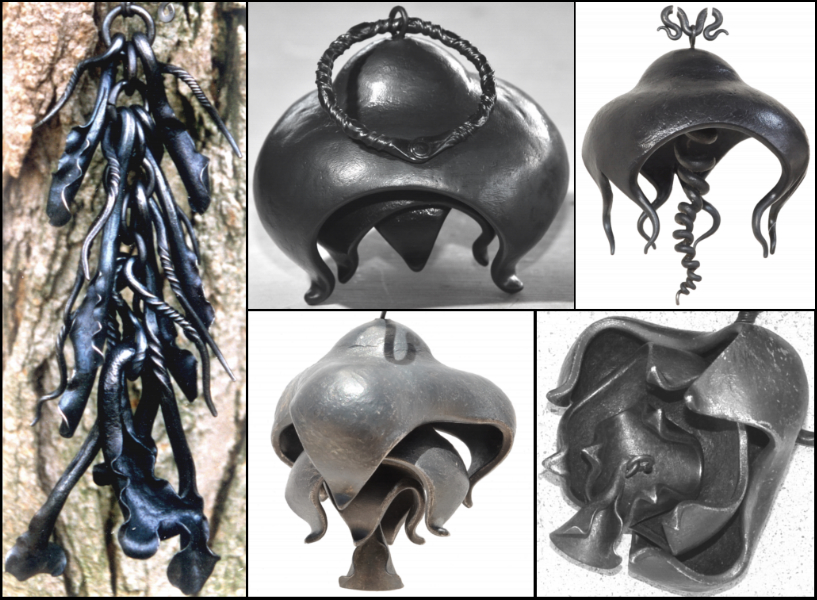 RATTLE: Box turtle shell (honey locust beans inside), coyote metatarsal bones, whitetail deer hooves.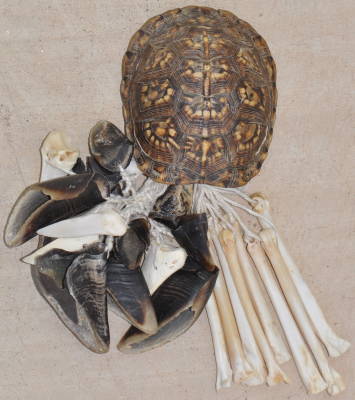 The creek bed in Halfmoon Hollow was a rugged gray staircase of crescent shaped limestone ledges.
A whitetail deer ran upstream, hooves clattering as the thinnest rock layers cracked under his feet.
His antlers flashed in the sun and disappeared into tangled trees at the head of the valley.
Within minutes, fifteen box turtles crawled onto the flat sunlit rocks, ignoring the muddy pawprints of a coyote who had already turned back toward the river.

Content copyright ©2017 by Lorena Babcock Moore.