Lorena Babcock Moore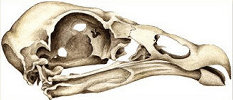 I am a self-taught artist and metalsmith and have been blacksmithing since 1994,
forging jewelry, bells, primitive blades, and other small items.
I do occasional lapidary work, especially handcarved stone beads.
Educated as a Geologist and Botanist, my visual art is inspired by traditional scientific illustration.
I work in graphite pencil, ink on scratchboard, and handground mineral pigments in egg tempera.
E-mail

UPDATE 08/18/13
My Wordpress BLOG is in archive status as of 8/13.
Future updates will be posted ONLY here on my website.

All work for sale is shown below. I don't do custom work.
All metal and lapidary work was done by me. Prices do not include postage.
Payment by Paypal only; please E-mail for a Paypal link if you wish to purchase.
9 Handcarved Stone Beads: $125
Shades of brown, pink, and purplish brown.
Speckled volcanic rocks (mostly rhyolite).
Largest bead is 17x17 mm; smallest is 6x14 mm.
Hole sizes are approximately 3.5 - 5 mm.
Please read more about these HERE.

13 Handcarved Stone Beads: $165
Subtle shades of green.
Unusual contact-metamorphic rocks.
Largest bead is 16x18 mm; smallest is 6x12 mm.
Hole sizes are approximately 3.5 - 5 mm.
Please read more about these HERE.

PROJECTS IN PROGRESS: More details on my BLOG.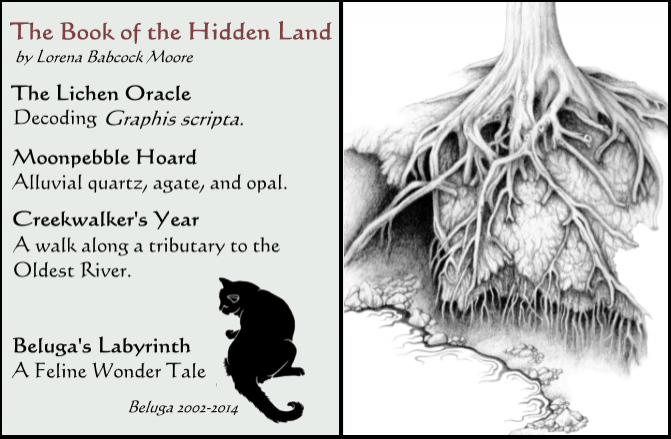 PHOTO ARCHIVE
SOLD Iron Jewelry
and Metalwork

More on Flickr.

Ironwing Tarot

Images of all 78 cards.
Free book download.

Free Online Readings.
Art & Photos
TSUNAMI - 12/26/04
Art & Story

Painted Earth Color Chart:
Handground Mineral Pigments
in Egg Tempera

Stone Tile Labyrinth
My living room floor.

Sonoran Desert Botany
Rare cactus photos,
fern guide, soil crust,
Empire Mts. flora list, etc.

IMAGE USE and CONTACT INFORMATION:
All art, photos, images, and text are copyright ©2000-2013 by Lorena Babcock Moore.
Images are NOT AVAILABLE for use. Using content without permission is a violation of copyright law.
CONTACT ME: Click on any E-mail link or write to info@mineralarts.com
"Invitations" from Facebook or any other site that requires registration will be treated as spam.
MINERALARTS.COM online since 2000.