Lorena Babcock Moore
Self-taught artist specializing in natural history drawings,
forged iron jewelry, and hand carved stone beads.
Educated as a geologist and botanist. E-mail
BLOG archived as of 8/13.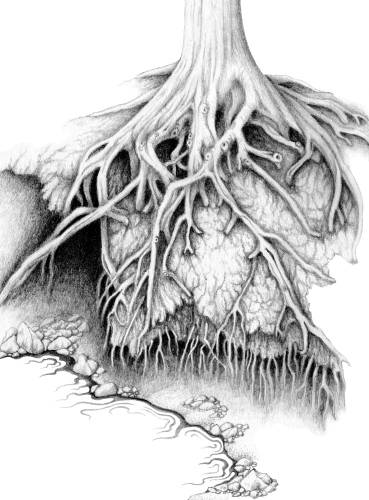 Art & Photos

Ironwing Tarot
Images of all 78 cards.
Free book download.
Free online readings.

Blue Tiger Coat
My handmade embroidered
hemp coat.

Gallery of Sold
Metalwork
Iron Jewelry

Handmade stone beads.
Unusual sedimentary rocks.

TSUNAMI - 12/26/04
Art & Story

Painted Earth Color Chart:
Handground Mineral Pigments
in Egg Tempera.

Sonoran Desert Botany
Pima pineapple cactus, rare cacti, soil crust,
desert fern guide, Bartram's stonecrop, Empire Mts. flora list.

Free Tutorials
Copper Rim Blown Flute
Three Wire Spiral Jewelry Projects
1. Double Spiral Spectacle Brooch
2. Triskele and Fivefold Pinwheels
3. Decorative hook-and-eye clasps

UPDATED 08/07/14
IMAGE USE and CONTACT INFORMATION:
All art, photos, images, and text are copyright ©2000-2014 by Lorena Babcock Moore.
Use without permission is a violation of copyright law, even if images are not watermarked.
CONTACT: Click on any E-mail link or write to info-at-mineralarts.com
"Invitations" from any site that requires registration will be treated as spam.
MINERALARTS.COM online since 2000.