Lorena Babcock Moore
Artist, geologist, botanist, musician.
E-mail
2018 NEWS and EVENTS: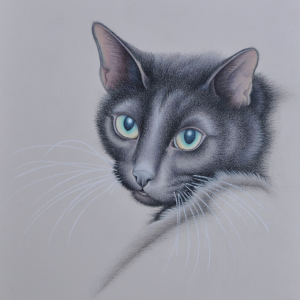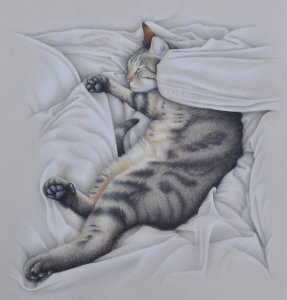 My colored pencil drawings "REGINALD" and "HORACE"
Solar Culture in Tucson: "Quantum Leap" show, February 17 through May.

I draw on Tuesdays with the Tucson Colored Pencil Artist's Association.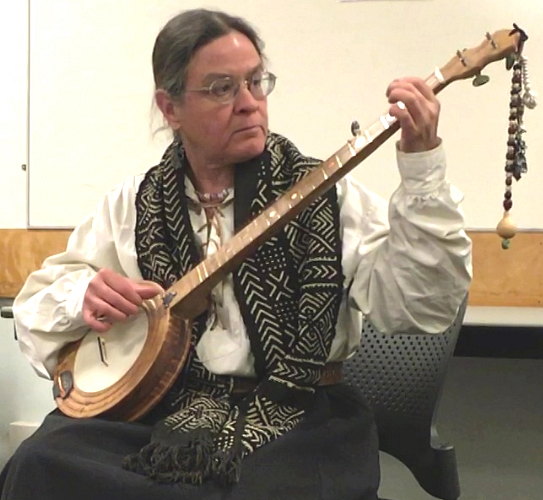 Fretless Banjo at the Tucson Guitar Society "Guitar in the Park", Himmel Park Library, Tucson. February 12, 2018.
My MOUNTAIN BANJO is curly sugar maple with inlaid frets and a natural calfskin head.
I bought it in 1982 from the maker, Ralph Dellinger of North Carolina. For several years I played traditional Appalachian clawhammer tunes.
Then for many years I played little music except occasional guitar and percussion. I made rattles, iron bells, and metal flutes.
I returned to the banjo in 2015, and made new inlaid frets, dots, nut, tailpiece, and tuning pegs.
The desert years worked a curious alchemy on the sound of the instrument.
It lost the mountain water-drop sound and developed a voice similar to North African and Central Asian folk lutes, or even a miniature sitar.
I now play my own evolving compositions using a plucked technique and a meditative style.
MY MUSIC: Free to listen or download on BANDCAMP and SOUNDCLOUD
A Handful of Earthstars:
Acoustic instrumentals on fretless banjo and guitar, with handmade bells and flutes, found percussion, and natural sounds.
Desert Incense July 2017: Cicadas, cat purrs, sandhill cranes.
Lost Water, Iron Wind May 2016: Night birds, tree drums, water tank drum, abandoned windmill.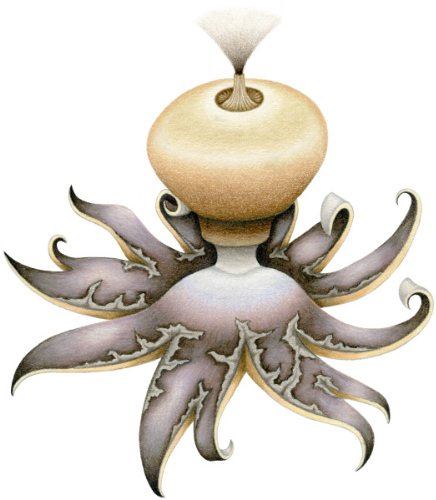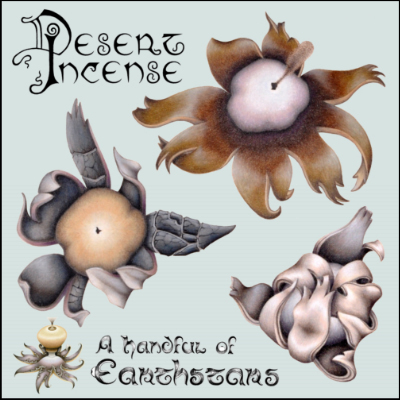 STONE BEADS and BANJO TUNING PEGS: Hand carved from southern Arizona rocks.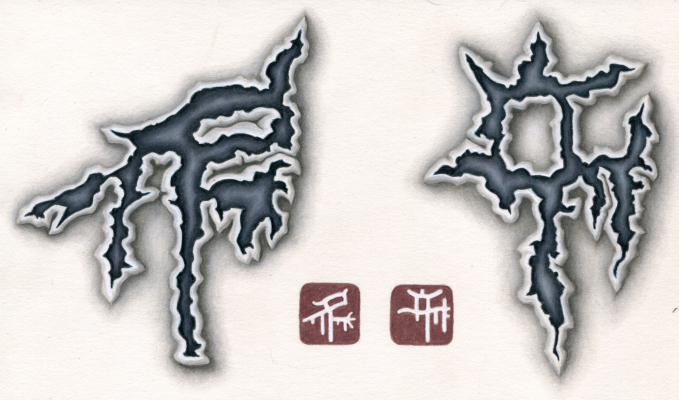 Colored Pencil: Graphid Lichen Glyphs. Project in progress, "Decoding Graphis scripta".
Includes more than 40 glyphs drawn from several species of lichens that resemble mysterious runes or letters..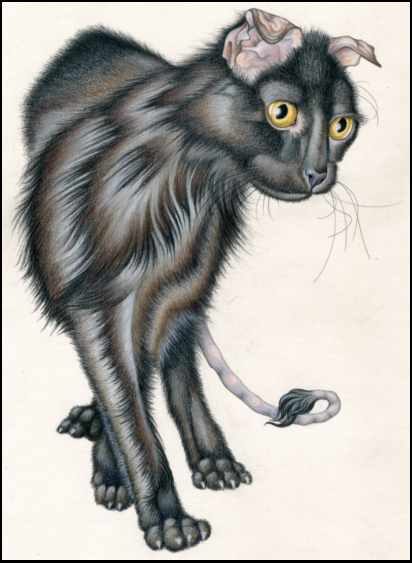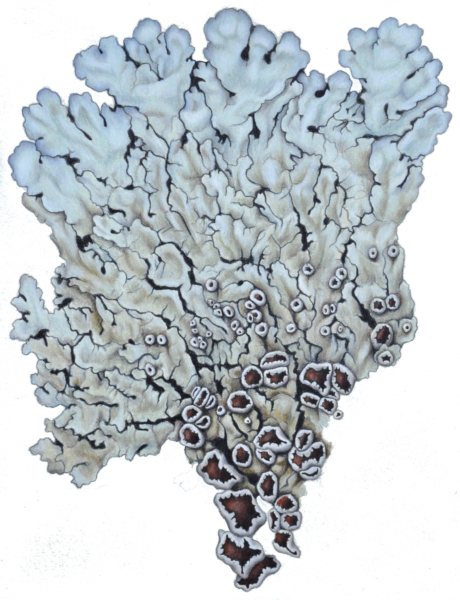 Colored Pencil: Beluga Dancing. Xanthoparmelia Lichen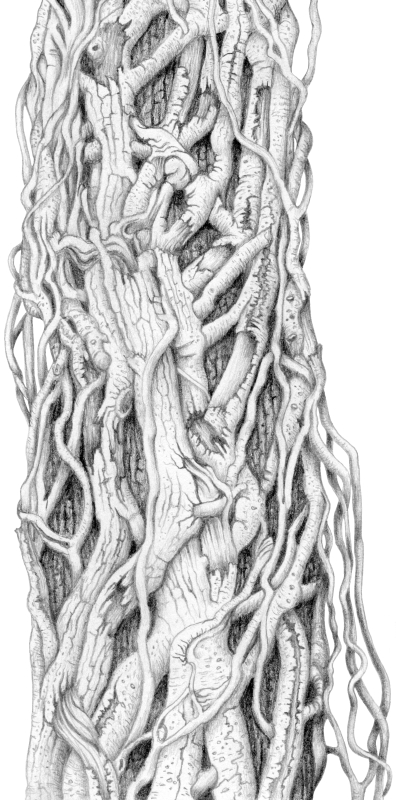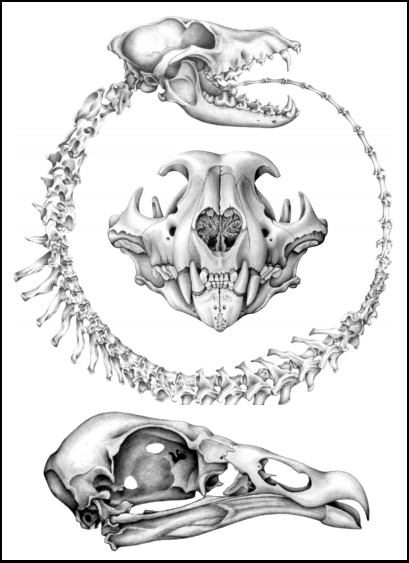 Graphite: Net of Vines. BONES: Coyote, Mountain Lion, Turkey Vulture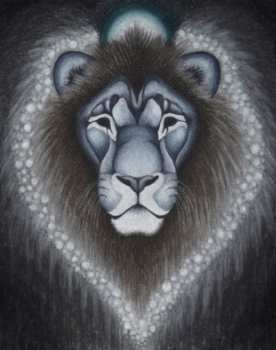 Tinted Charcoal: Leonid Meteor Shower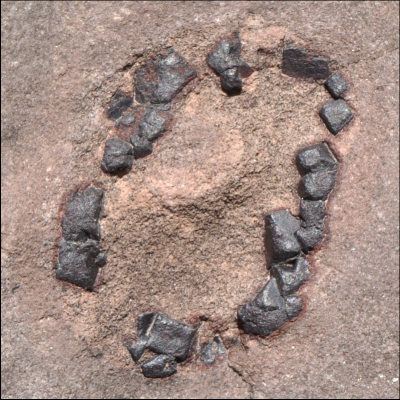 DESERT STONE CIRCLES
Geological Art Photos
Sonoran Desert Botany Photos
Rare Cacti, Desert Ferns, Empire Mountains Flora, Bartram's Stonecrop, etc.
Website online since 2000. UPDATED 02/19/18
All content copyright ©2000-2018 by Lorena Babcock Moore. Do not use without permission.
CONTACT: E-mail