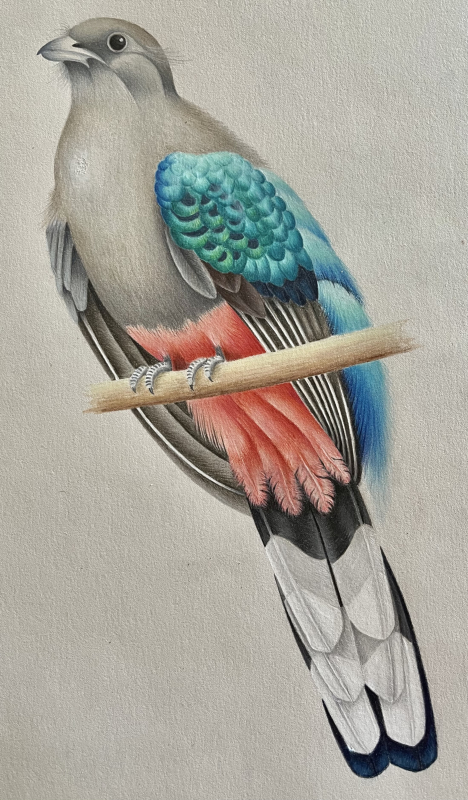 EARED QUETZAL FEMALE Lorena B. Moore, colored pencil, 2020.
Art by Lorena Babcock Moore
Geologist, naturalist, artist, musician.
Oracle Maker, Sanctuary Keeper
ABOUT ME:
I grew up in northern Virginia and have lived in Kentucky, Wyoming, and (for 20+ years) southern Arizona.
I am a self-taught artist in several media, including metal, stone, leather, sewing, embroidery, and nature photography.
I draw in ink, graphite, carbon pencil, and colored pencil; mostly realistic graphics influenced by traditional scientific illustration.
I am also a musician and play simple meditative pentatonic minor drone tunes.
Much of my work reflects the nature study, myths, and artisan history of my Anglo-American heritage:
My father is from central Virginia, of English ancestry; my mother is from Lancashire, England.
My current interests include:
Santa Rita Mountains: field geology, petrology, and lapidary materials; plant distribution;
photographing and drawing the mystical in the natural landscape.
I work part time as a naturalist, front desk clerk, and cashier in the gift shop at the Santa Rita Lodge in Madera Canyon.
E-mail



Handcarved Stone Beads: Northern Santa Rita Mountains
MUSIC on
BANDCAMP and SOUNDCLOUD
MUSIC: A Handful of Earthstars
Original acompositions on fretless banjo and guitar, with handmade bells, flutes, found percussion, and natural sounds.
Lost Water, Iron Wind May 2016: Night birds, tree drums, water tank drum, abandoned windmill.
Desert Incense July 2017: Cicadas, cat purrs, sandhill cranes.
Earthstar Meteor Shower May 2020: Fretless banjo, wind chimes.
NEW for 2021! Keepsake ART CARDS for bookmarks, display, or gifts.
$5 each.
U.S. addresses only. Paypal in US funds only. Postage is INCLUDED.
Wholesale quantity discount available (resale only, no consignments).
Printed on both sides on sturdy cardstock with beautiful silky coated finish.
SIZE: 3.75" x 8.25"
Please respect my artist copyright and do not steal my images or re-post to FB or Pinterest. Post a link instead!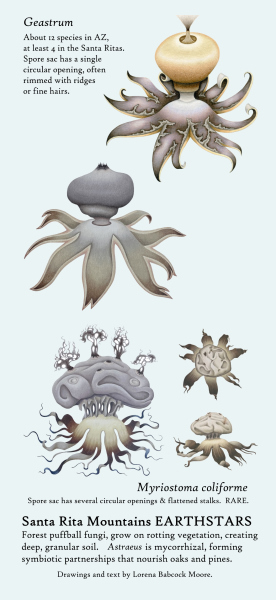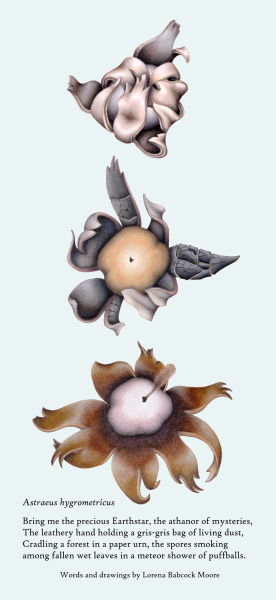 DESIGN #1: EARTHSTARS of the Santa Rita Mountains
Colored Pencil. These fungi grow worldwide, but the specimens that I drew for the card were collected in the Santa Ritas.
FRONT: Geastrum & Myriostoma BACK: Astraeus hygrometricus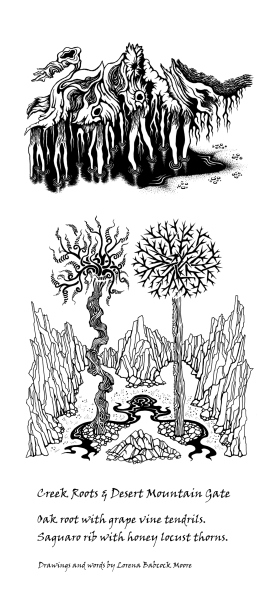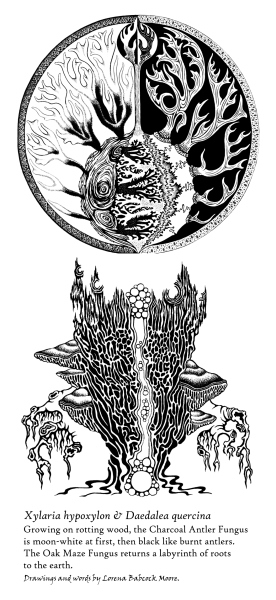 Design #2: BLACK CREEK MOON
Ink on smooth clayboard. Inspired by the beginning of winter on October 31,
the night the creek waters turn from translucent green or brown to iridescent black.
FRONT: roots, sticks, thorns BACK: Antlers, fungi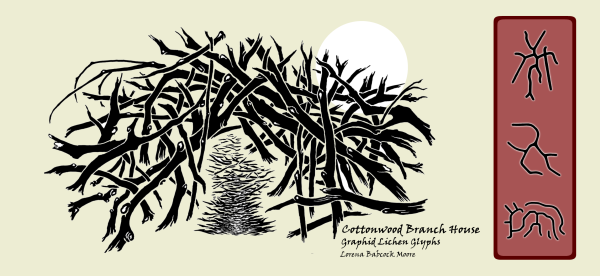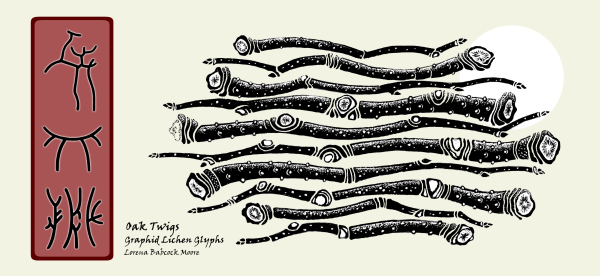 Design #3 TWIGS
Ink on clayboard. A house of cottonwood branches(FRONT) and a bundle of oak twigs (BACK).
Graphis lichen glyphs from my Lichen Oracle.

MORE DESIGNS COMING SOON!