Lorena Babcock Moore
SOLD Forged Iron Jewelry and Bells
More on Flickr
Bells on Youtube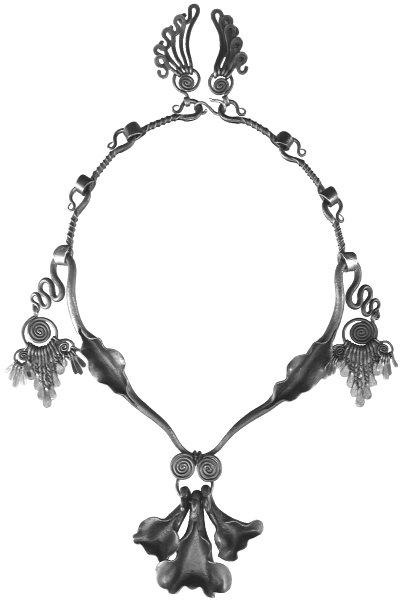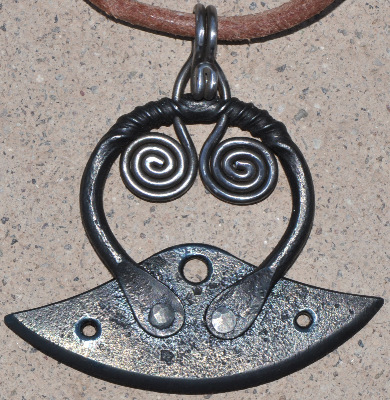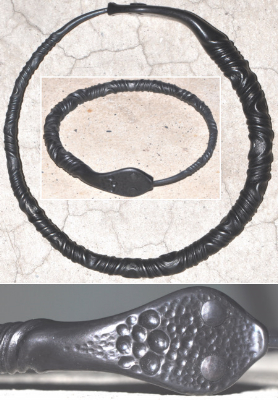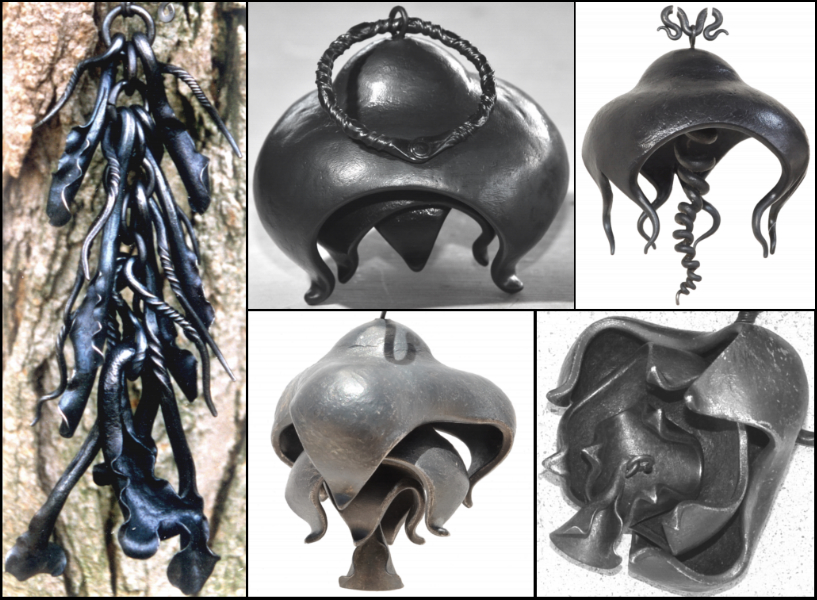 ---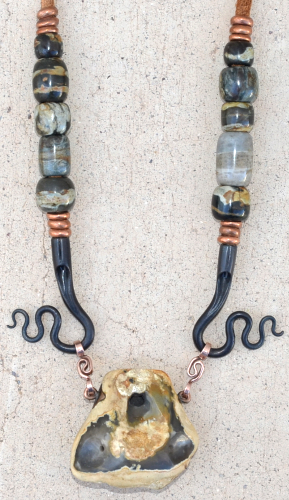 Stone Flute Necklace
Forged iron, copper tube beads, handcarved calcsilicate hornfels beads (Helvetia, Santa Rita Mts., Arizona), 6mm leather cord.


In Memoriam: Whittaker Freegard
On March 10, 2006, I lost a beloved friend and the world lost a master gem carver. Whittaker specialized in gemstone flutes and ocarinas. His art reflects his love of the earth and personal connection with the stones. It literally embodies the strength of his heart and will, and his pieces are treasures that transcend time and culture.
Flint Nodule Ocarina in Key of F by Whittaker Freegard, 1995.
River pebble from Salisbury, England.