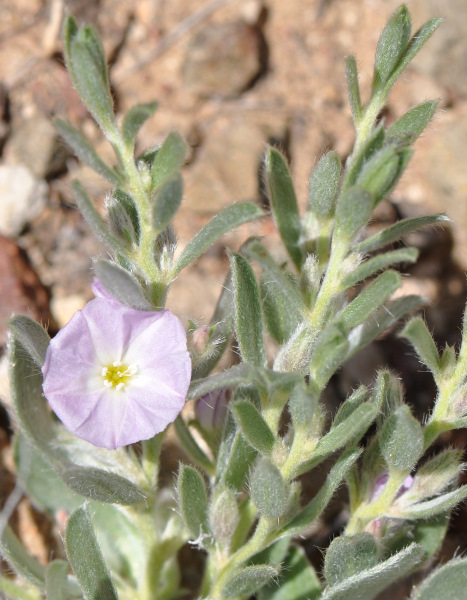 Evolvulus nuttallianus Lavender Evolvulus
PERENNIAL. Small, erect, shrubby, with pale lavender or pink flowers about 1 cm. in diameter. Stems thicker and shorter than E. arizonicus. The only Evolvulus with pink flowers. Blooms in April-May. In the Empires, uncommon on desert grassland ridges among junipers.
FAMILY: Convolvulaceae (Morning Glory Family)

Evolvulus is a genus of morning glories with distinctive small flat wheel-like flowers. They are not tubular or trumpet-shaped like those of other morning glories. The five united petals have a central crease that may make them look notched at the edges. Leaves are long oval, sharp pointed, with flattened silvery hairs. Species are identified by growth habit, flower color, and flower size.