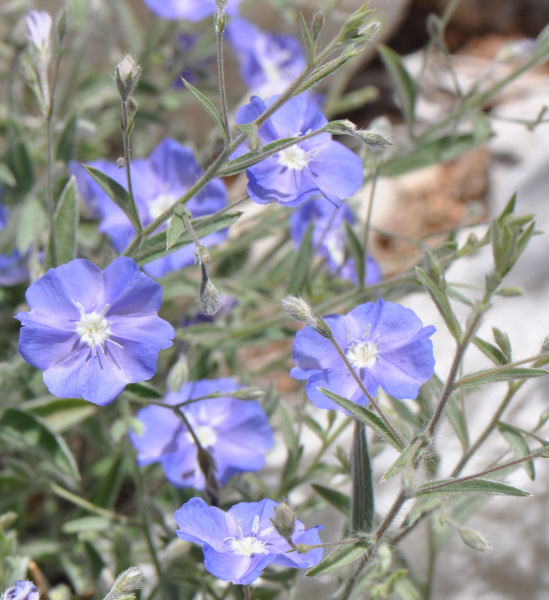 Evolvulus arizonicus Arizona Morning Glory
PERENNIAL. The most common and conspicuous Evolvulus. Clusters of erect wiry stems bear many sky-blue flowers, 1 - 1.5 cm in diameter. Flowers appear in late April and again after summer rain. In the Empires, common in small canyons, sheltered slopes, etc.
FAMILY: Convolvulaceae (Morning Glory Family)

Evolvulus is a genus of morning glories with distinctive small flat wheel-like flowers. They are not tubular or trumpet-shaped like those of other morning glories. The five united petals have a central crease that may make them look notched at the edges. Leaves are long oval, sharp pointed, with flattened silvery hairs. Species are identified by growth habit, flower color, and flower size.